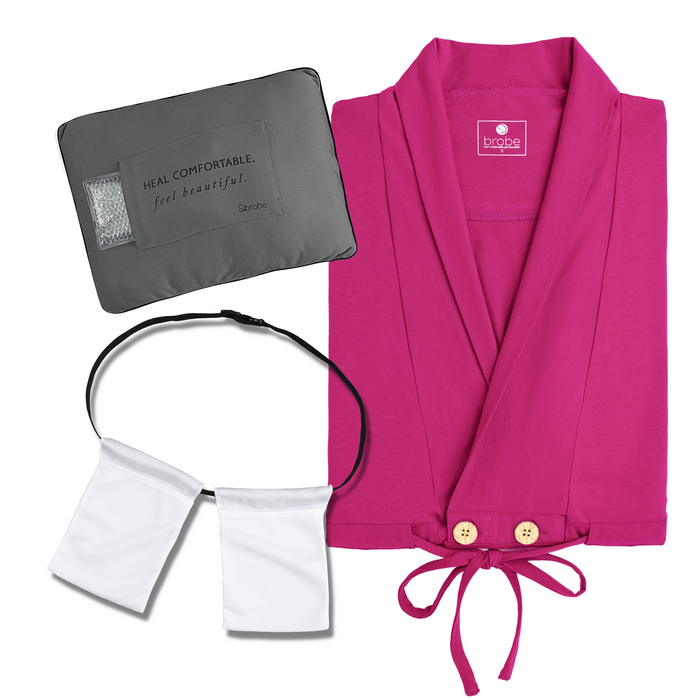 Mini Tummy Tuck Bundle
Save

$15.00
Save

$15.00
Original price
$144.99
-
Original price
$144.99
What's the Tummy Tuck recovery experience?
A tummy tuck (a.k.a. "abdominoplasty") is a cosmetic surgical procedure to improve the shape and appearance of the abdomen by removing excess skin and fat from the abdomen. A "mini tummy tuck" differs from a full tummy tuck in that the incision created during a mini tummy tuck is shorter and the goal of the procedure is to tighten only the skin and muscle of the lower belly, below the belly button. For people who are only looking to improve or correct the appearance of the lower abdomen, the mini tummy tuck can be a great option, especially if their upper abdominal muscles are already in good shape. 
Generally, it takes about 6 weeks to recover from tummy tuck surgery. Your surgeon or surgery center will likely give you an abdominal binder to help avoid fluid buildup and support your abdomen. 
When you get a tummy tuck, you are also likely to experience:
fluid drainage (collected with JP drains)

localized pain at incisions

swelling

bruising

general discomfort

hot flashes

reduced mobility & independence

 
What's in the Mini Tummy Tuck Bundle?
The Mini Tummy Tuck Bundle includes essentials for managing drains and feeling comfortable while you recover from your surgery:
The Surgery Recovery Robe

: Post surgery, many people live in their Surgery Recovery Robe. It's ultra comfortable, functional, and fashionable enough to wear out of the house. 




Four (4) pockets inside the robe are designed to hold JP drains and/or ice packs
Soft, comfortable fabric will not irritate surgery incisions
Three-quarter length sleeves allow for easy IV access during treatment

The Pocketed Pillow

: Super soft, machine washable pillow, designed to hold hot/cold packs for targeted hot/cold therapy relief.

The Plush Hot/Cold Gel Pack: Thermal therapy pack can be frozen or heated to provide hot/cold therapy relief. Gel pack fits perfectly into robe pockets and pillow.

If heating, microwave for 30 second at a time until desired temperature is achieved.

The Post-Surgical Drain Belt

: Shower independently and carry drains comfortably underneath your clothing with the JP Drain Belt. 

Each drain belt holds up to four (4) post-operative fluid drains.
Pockets are made from moisture-wicking fabric, to dry quickly.