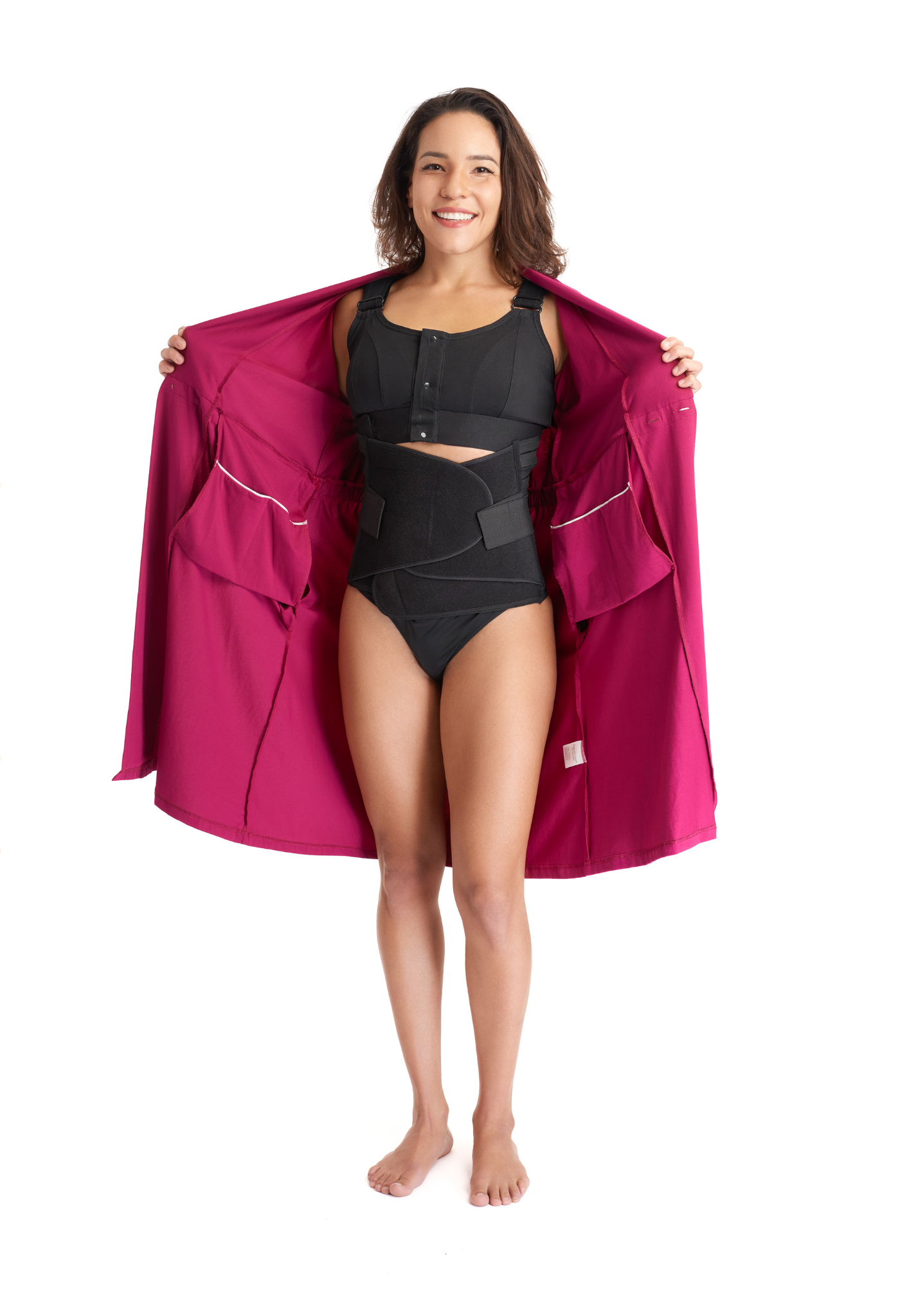 Space for drains, ice packs, and more...
Every Brobe™ product is designed with our customers' recovery needs in mind.
Our signature Surgery Recovery Robe has internal pockets to hold post-op drains.
Our Post Surgical Recovery Bra has fully adjustable straps and pockets for ice packs or prosthetics.
Our 3-in-1 Belly Binder braces and supports your midsection to promote healing after any abdominal surgery.
We also designed a Post Surgical Drain Belt to carry post-op drains under clothing or in the shower, when you're not wearing your recovery robe.
Shop Bundles