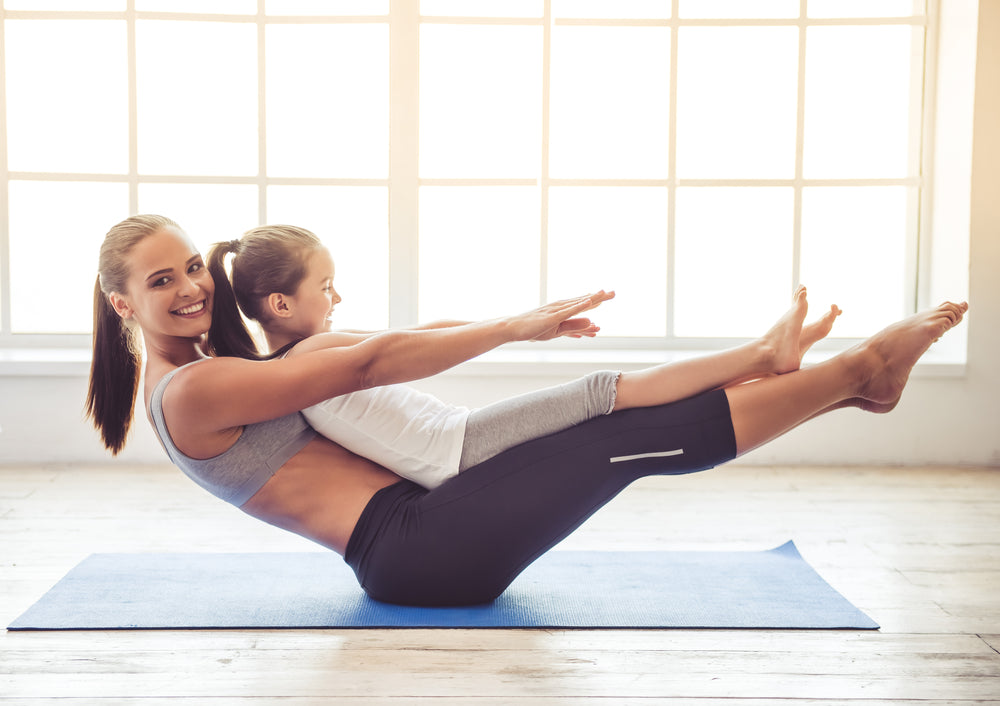 Top 5 Benefits of a Mommy Makeover
Gone are the days when getting back in shape after childbirth was a tough challenge for women. With mommy makeovers dominantly taking over, finding your way back to your youthful figure is more convenient than ever. 
Over the past few years, mommy makeover treatment have gained immense popularity, and rightly so. It is a proven surgery that helps mothers undergo an effective body transformation, and you should consider it too. Although it is natural for you to have concerns about the procedure, or mommy makeover recovery time, post-mommy makeover care, etc.
This is why we suggest you do your research about mommy makeovers first, starting with the top benefits of a mommy makeover.
Benefits of Mommy Makeover
Let us shed light on the five main benefits of this treatment here.
There's no doubt that the number one benefit of a mommy makeover is improving your physical appearance. The journey from your post-pregnancy body to getting back into your pre-pregnancy figure is not an easy one. You cannot rely on exercise and diet alone to come to your aid.
A mommy makeover is a comprehensive surgery that includes everything you need to get back in shape. Once you are done having children, for sure, reach out to a surgeon about a mommy makeover package cost and let him/her do the rest for you. With this procedure, your dream body is just a surgery away!
Get Rid of the Stretch Marks
Getting stretch marks around the stomach and hip area after pregnancy is common. Although there is nothing wrong with embracing them, some women prefer not to have visible stretch marks. So, they try different post-pregnancy care products to make these marks go away, like lotions, but it never does.
This is where your modern mommy makeovers come into play. A mommy makeover is known to help remove these stretch marks permanently. After the surgery is over and you have recovered well, your body will be just as it was before. Mommy makeovers are ideal when it comes to restoring your perfect body after pregnancy.
Undergo a Variety of Surgeries Together
You have probably heard about tummy tucks, liposuction, and other post-pregnancy surgeries. A mommy makeover is a complete package of them all. Instead of getting different procedures done, again and again, you can go through these surgeries all at once with a mommy makeover. 
Besides, it will save you time and money, and you can follow the recovery process only once. Each of these treatments, included in a mommy makeover like a tummy tuck makeover, will eventually help you with a complete body modification. Getting these treatments together from an experienced and reliable surgeon can also be cost-effective.
Regain Your Lost Confidence 
Yes, after pregnancy, your body will not look the same. For a lot of women, these changes can be very hard to accept and they might even lose their confidence. It doesn't get said as much as it should, but not feeling comfortable in your body is a common reaction after pregnancy. A mommy makeover is here to prevent that from happening to you.
The fact that mommy makeovers will get you back in your original shape will make you feel just as good as ever. This surgery will help you feel like yourself again and help you regain your lost confidence as well. It is rather underrated but perhaps one of the most crucial benefits of a mommy makeover.
Boost Skin Rejuvenation with a Mommy Makeover
Apart from helping you get your youthful figure back, mommy makeovers can support skin rejuvenation too. During pregnancy, your body produces hormones necessary for growing the baby. But these hormones can lead to loose skin and changes in your skin pigmentation, making your skin look much older.
Going through a mommy makeover surgery can improve your skin pigmentation and give you younger-looking skin. You can noticeably see your complexion getting better and your skin rejuvenating. All you have to do is find a qualified doctor for your mommy lift cosmetic surgery.
How to Finance Plastic Surgery?
If you are planning to opt for plastic surgery including mommy makeover, liposuction to breast reduction, then the best-fitted resolution is to choose to pay for the procedure over time via personal loans, credit cards and online lenders. 
Furthermore, there are other plastic surgery financing options also such as:
Home Equity Loans

Retirement Plan Loans

Medical Credit Card
How to Choose the Right Plastic Surgeon?
Plastic surgery is considered a potentially life-changing surgery so it is imperative to choose the right plastic surgeon. Below are the tips to consider when looking for a plastic surgeon:
Ensure the surgeon is board certified

Make sure the surgeon is experienced in the field

Look for an authentic, realistic, and honest surgeon
Recovery Time of Mommy Makeover
The recovery time of a mommy makeover is approx. 2 months (6 weeks) and post-surgery one can easily resume daily activities including exercise. 
How To Trust Your Doctor Will Do The Best For You?
If the surgeon has heaps of experience in the field it is likely that the professional will be able to offer you the best life-changing cosmetic surgery. Trusting the doctor is vital for accomplishing the best results. 
Warning Signs After Major Surgery
It is important for patients to know the warning signs after plastic surgery to mitigate any post-surgery complications. 
Pain, swelling, and discomfort

Numbness and tingling

Bruising 

Running a Fever

Tissue Death (Necrosis)

Clotting
What to Expect after Tummy Tuck?
One Week- Within one week your belly may burn, inflames, and be swollen.
Two Weeks- In the second week, your belly skin will be mostly numb for a few more weeks.
Three Weeks- Once your body pain eliminates, you can return to perform normal lightweight activities.
Conclusion
Are you in a fix about whether or not a mommy makeover is a right call for you? Go through the points mentioned above. These will let you know why getting this treatment is the right decision. As far as shopping for post-mommy makeover supplies is concerned, you can buy them at The Brobe. They have an extensive range of recovery supplies for mommy makeovers and more.