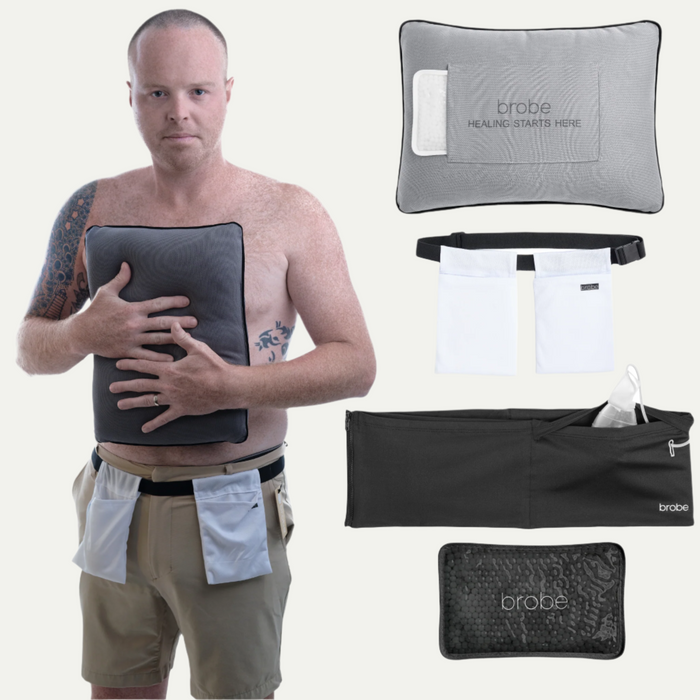 Unisex Open Heart Bundle
Save

$10.00
Save

$10.00
Original price
$59.99
-
Original price
$59.99
What is Open Heart Surgery?
Open heart surgeries treat heart problems including: heart failure, congenital heart defects, arrhythmias, aneurysms and coronary artery disease. During the procedure, a surgeon cuts through the breastbone and spreads the ribcage to access the heart. 
Open heart surgery is a procedure that requires the patient to be connected to a heart-lung bypass machine, or bypass pump during surgery. The patient's heart is stopped while they are connected to the machine, which does the work of the heart and lungs while your heart is stopped for the surgery.
Open Heart Surgery Recovery Experience
Open heart surgery recovery can vary person to person. Typically, it will take 6 to 12 weeks (and sometimes longer) to recover from an Open Heart procedure.
When you have open heart surgery, taking care of yourself or of a spouse/significant other/friend/ family member can be stressful on everyone. During this time, you or you loved one will likely  experience:
fluid drainage (collected with JP drains)

localized pain at incisions

swelling

bruising

general discomfort

hot flashes

reduced mobility & independence
Our products help manage the drains and reduce your pain, helping you feel calm, secure, and in control as you recover.
What's in the Open Heart Surgery Recovery Bundle?
The NEW Pocketed Belly Binder Belt: This super soft belt can hold up to 8 drains and fits close to your body. It has a zipper on one side and can easily be worn under clothes. Is machine washable. 
The Pocketed Pillow

: Super soft, machine washable pillow, designed to hold hot/cold packs for targeted hot/cold therapy relief.
The Plush Hot/Cold Gel Packs (1 count): Thermal therapy packs can be frozen or heated and fit perfectly into pillow pocket. 

If heating, microwave for 30 second at a time until the desired temperature is achieved.
The JP Drain Belt

: Shower independently and carry drains comfortably underneath your clothing with the JP Drain Belt. 

Each drain belt holds up to four (4) post-operative fluid drains.

Pockets are made from moisture-wicking fabric, to dry quickly. 
PLEASE NOTE: You will need to choose which size you would like for the pocketed belly binder only. All other products are one size fits all.