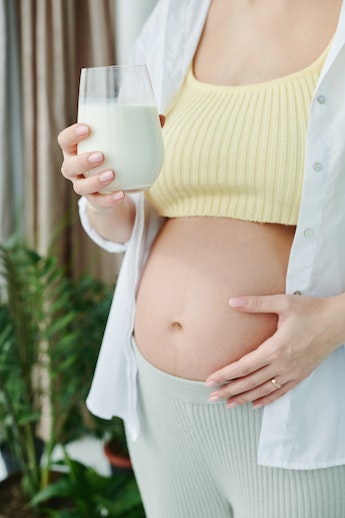 Common Mommy Makeover Faqs You Must Know
Getting a mommy makeover can be a life-changing decision for all women post-pregnancy. This surgery has gained immense popularity over the years as it helps women transform their bodies for the better.
A mommy makeover is a non-threatening and result-driven procedure that many women are going for today. However, it is natural for you to have doubts about the treatment before you reach out to the best mommy makeover surgeon. It is a cosmetic surgery that can make a significant improvement to different parts of your body, and being a little nervous about it is common.
So, as any vigilant patient, you might want to enhance your knowledge of this treatment and have all your doubts answered first. Let us shed light on some of the most frequently asked questions about mommy makeovers. Go through these questions and make your decision wisely.
Is a Mommy Makeover the Right Call for Me?
A mommy makeover is the right treatment for a woman who is planning not to have any more children and wants her pre-pregnancy body back. It is an effective treatment that includes many procedures like tummy tucks, liposuction, and breast augmentation. Getting this treatment is a prominent step towards restoring your ideal youthful figure.
How Long Will the Recovery Process Take?
The average mommy makeover surgery recovery time is around two weeks. Women who go through this treatment feel some pain for the first week and a half. They can then follow their usual routine, cautiously after two weeks. 100% recovery time might be around 6 to 8 weeks according to your doctor's instructions.
Is Mommy Makeover Painful?
A mommy makeover surgery is said to be less painful than a c-section. Feeling mild to severe pain for some time is common after the treatment. Your post-mommy makeover care package will contain medications that will help you keep the pain and discomfort under control. But be prepared to experience some pain since, in this treatment, your abdominal musculature is tightened.
Why Do I Have to Wear a Compensation Garment?
Wearing a compensation garment in your abdominal area supports healing tissues to reduce the soreness. It also boosts the recovery process by preventing swelling in your abdomen. If you don't wear a compensation garment for long enough, you might get swollen again and feel immense discomfort as well. Also, make sure you buy the right size compensation garment, to begin with.
When Will the Scars Fully Heal?
After the treatment, the surgical scars might take around 18 months to fully mature. Getting the procedure done by an experienced mommy makeover surgeon means that they place the scars smartly so that they can be easily hidden. There will be noticeable improvements in your appearance with time, and the scars will eventually disappear.
What's the Average Cost of Mommy Makeovers?
The average cost of mommy makeovers is calculated by keeping many factors in mind. For example, skin quality, age, and other things like surgeon's fee, anesthesia fee, etc. play a crucial role. The average cost for a mommy makeover will depend on the number of procedures you are planning on getting. Reach out to a surgeon for an exact number.
How Much Do I Need to Weigh for a Mommy Makeover?
It is recommended for a woman to get to her ideal weight before the treatment. It ensures that the surgery is carried out effectively without any unnecessary complications. You can meet with a dietitian and follow a set diet plan to keep your body weight balanced before the surgery.
How Long Does a Mommy Makeover Surgery Take?
Generally, a mommy makeover treatment can take up to 5 or 6 hours. The exact hours might differ from patient to patient according to the number of procedures they are going through. The surgery time may also vary depending on the surgeon who's treating you. You should expect to be in the clinic for around 7 hours.
How Do I Prepare for a Mommy Makeover?
If you are planning a mommy makeover, make sure you obtain your ideal body weight first to ensure a risk-free surgery. You must also stop breastfeeding 3 to 6 months before getting this surgery. Women who have some underlying medical conditions must consult a primary care physician to prepare for a mommy makeover. Don't forget to keep your mommy makeover recovery kit ready before the treatment.
Are Mommy Makeovers Safe?
Just like any other surgery, a mommy makeover also has some risks involved. This is why you should get the procedure done by the best mommy makeover surgeon. You will be under general anesthesia during the treatment, which is completely safe and effective. Just make sure you follow the guidelines given by your doctor before and after the surgery.
Conclusion 
These listed questions are asked by many women who want to undergo this surgery. From your mommy makeover cost and recovery time to how to prepare for the surgery, and more, you can find the answers to all these questions here. If you are looking to buy a compression garment to wear after the treatment, you can shop for it from The Brobe. They provide all types of surgical recovery garments.