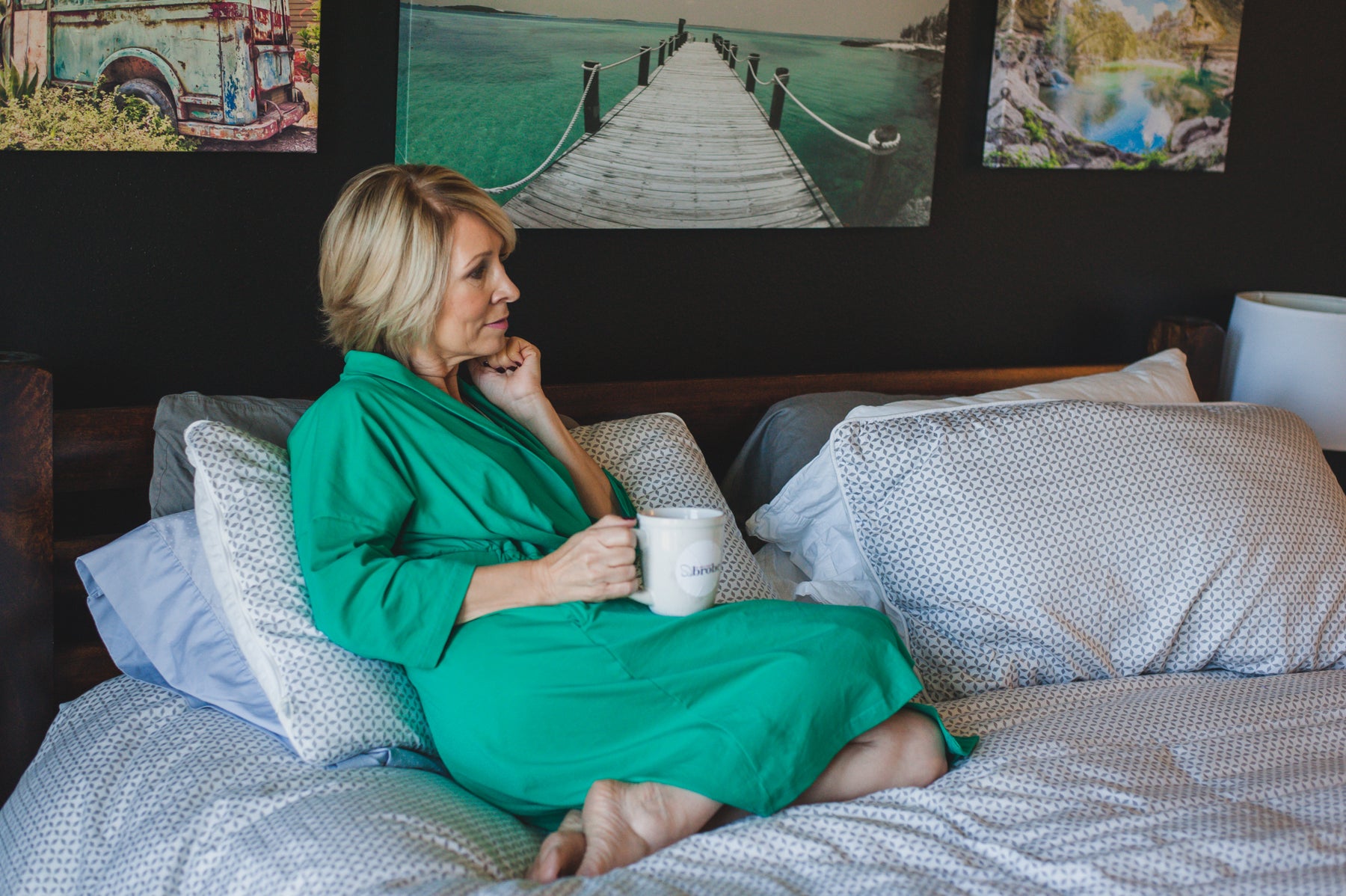 How to prepare for a mastectomy
As you're preparing for your mastectomy, it's likely your mind is going to be in a million places at once. "What do I need to get?," "do I need to do anything at my house?," "is there anything I need to know?," are probably some of the questions running through your mind. Luckily, we've pulled together a list of things you might want to do and have to make your post-surgery experience as seamless as possible. 
Packing for the hospital
While the hospital will provide you with anything that is 100% necessary to have, there are a few items you can bring to the hospital to make your stay and trip home more comfortable: 
Cozy socks to keep your feet warm on the hospital floor. Get some with grips on the bottom so you don't slide on the tile floor
A recovery robe with drain pockets and/or button-front tops to wear home after your surgery and in the weeks following  
Underwear and a change of bottoms to wear home after your surgery 
Dry shampoo to refresh your hair until you can get around to washing it
A book or some form of entertainment so you can keep yourself busy if your hospital stay is longer than just the night 
Face and body wipes so you can freshen up without having to leave the bed. You may also have limitations with showering while your drains are in place so body wipes can be a life saver when it comes to feeling fresh
A toiletry kit if you want your usual brand of toothpaste, face wash, etc. 
Phone charger so you can keep your phone battery up and update loved ones that your surgery went well 
At home
Once you get home, it will take some time to adjust back to normal life, but there are a few things you can pick up and a few tasks you can do prior to surgery to make this easier: 
Buy twist off pill containers if it's safe for you to have them at home (i.e. no young kids). Your pectoral muscles will be sore and eliminating the "push and twist" motion needed for standard pill bottles will make things much easier
Move snacks and dishes to lower cabinets so you don't have to reach up to get the things you need
Get a neck pillow that allows you to sleep comfortably on your back while you recover. It may be several weeks/months before you're comfortable sleeping on your stomach again
Schedule a hair wash at a local salon for a date following your surgery. You may not be able to shower or reach up to wash your hair for a period of time following the surgery
Keep headbands and hats on hand to help hide messy hair between washes, or keep your head warm if you've lost your hair from previous treatments
Find some spray deodorant (if your doctor allows it) so you don't have to apply pressure to sensitive areas post-operation 
Invite friends and family to stop by and visit if you're feeling up to it! You'll be stuck at home for at least a few days and company makes the time more enjoyable 
Stock up on stool softeners to help combat constipation if your doctor allows. Pain medication has a tendency to cause constipation with extended use 
Your doctor and medical team should be able to provide you with helpful information leading up to your surgery, but sometimes the extra little touches like the ones above can make a world of difference as you recover. In the weeks leading up to your mastectomy, try to take into account the things you do throughout the day that require you to reach up, lift things, or apply pressure near your chest area. These are actions you'll want to try to find solutions for before the big day.
We wish you the best of luck during your procedure and recovery!