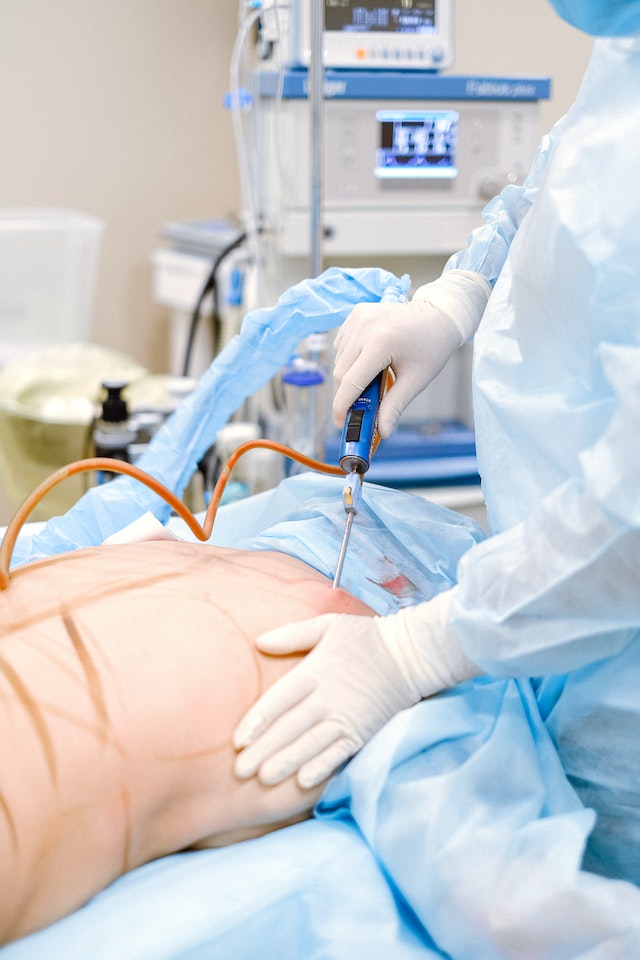 Liposuction-What Is It? and Everything About the Recovery Process You Need to Know
Were you aware of the fact that liposuction is the most popular cosmetic surgery treatment? Yes, in the year 2018 only, surgeons accomplished over 250,000 of its procedures in the United States. And if you are planning to enhance the contour of your body, reaping the many benefits the modality offers indeed makes tremendous sense.
So, What Is Liposuction?
Liposuction is a cosmetic fat removal procedure that you intend to get removed deposited in specific parts of the body including the abdomen, hips, back, face, buttocks, thighs, or upper arms. The modality emerges as a savior for individuals whose bodies do not respond to diet and exercise. And fundamentally, the liposuction procedure aims at enhancing your appearance by providing you with a more aesthetically appealing physique to give your self-esteem an additional boost.
A Few Considerations
Before going for a liposuction procedure, you should take the consultation of a board-certified plastic surgeon. This discussion will give you a concrete idea of what you can expect out of this technique.
Additionally, you should be well clear with this that the recovery process depends upon several parameters such as age, overall health, and prior medical history. It is paramount that you allow your body to heal at its own pace by implementing the guidelines suggested by your surgeon.
Who Is a Candidate for Liposuction?
Anyone pondering about reaping the perks of liposuction must fulfill certain requirements to ensure that the procedure is effective and safe. Some of them are:
Individuals who boast about their good muscle tone and have firm skin with elasticity.

People who are the pink of their health.

The bracket of individuals who fall in the category of "nonsmokers".

Adults who possess average or more than average-above weight.

If you believe that your body is not responding well to diet and exercise.
These are some of the common qualifications that healthcare providers meticulously go through before suggesting this treatment. In fact, your surgeon will be in the ideal position to tell you whether or not you are the right candidate for liposuction.
Can Men Go for Liposuction?
Yes, people of any sex are privileged to take the many benefits the procedure furnishes. Many men embrace this technique for getting their gynecomastia or enlarged male breast tissue issues fixed.
Lipo Recovery Stages or Liposuction Recovery Time
Liposuction is an outpatient procedure, which means you will be going home the very same day. In other cases, if you get a substantial amount of fat removed, you might be asked to stay overnight in the hospital for observation. And the abdominal liposuction recovery timeline is as follows:
The First Three Days
Your surgeon will recommend a compression garment or elastic bandages that need to be imperatively worn around the treatment areas after the liposuction surgery. Make sure you do that without fail as they help to dwindle swelling and contour your body to its new shape.
You will also have drains fixed at the surgical sites that prevent fluid garnering around the incisions. Additionally, the cleaning process of these drains will be communicated to you by your immediate doctor.
During the initial three days, expecting some kind of pain is common and can be controlled with the aid of medications. You should also limit your movements during this period.
Weeks 1-2
After you have rested for a few days, the previously encompassed pain is likely to reduce significantly. Many people are known to continue with their work schedules post a gap of two weeks. However, it is not a rule of thumb and you are empowered to extend this resting period.
But you will still be required to wear your compression garments during this time as well.
Weeks 3-5
The pain will completely vanquish after a month. But swelling is still likely to be there that can take months to completely subside. At this point, you will be able to realize the conspicuous results of the procedure.
You can embark on resuming light exercises by now. But at the same time try ditching the strenuous ones.
Week 6 and Beyond
By now, the majority of bruising and swelling must have gone, but lingering swelling is likely to exist. You can stop using compression garments at this point unless advised by your doctor.
Final Words
So, you would have understood the importance of wearing compression garments as you recover. And as per aficionados, you should procure them of the highest quality.
A label that you can rely on for such needs is none other than Brobe. Ensuring quality, our products will help you manage the drains and reduce your pain effectively.
Add them to the cart right away! And all orders above are shipped without any additional charge.