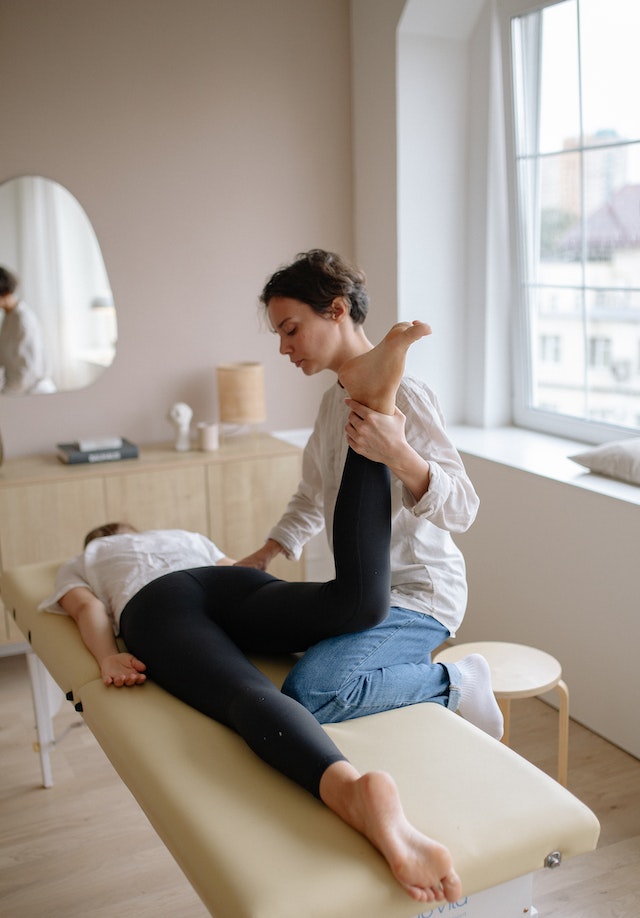 The Detailed Guide on Brazilian Butt Lift
Are you someone who intends to augment the size and shape of your buttocks considering them as important factors for an attractive and well-proportioned body? If yes, you must have heard about the Brazilian Butt Lift surgery at some point in time.
And just in case your mind is encompassed by some kind of confusion related to the procedure, you must continue reading this article to vanquish them. It unveils everything about the modality in detail that you should know. So, keep reading!
But First, What Is a Brazilian Butt Lift?
A Brazilian Butt Lift is a procedure wherein the doctor takes out the excess fat from the hips, abdomen, lower back, or thighs with liposuction, followed by strategically injecting some portion of this fat into the buttocks. The ultimate motive of this surgery is to attain a fuller, rounder buttock contour resulting in a more hourglass-shaped figure.
BBL is performed by a skilled cosmetic surgeon to enhance the proportions of the entire lower body. It also helps to get rid of excess fat from problem areas like the waist, thighs, abdomen and so on. The wonderful side is that the impeccable results achieved after the BBL surgery are likely to last for several years.
Why Go for a Brazilian Butt Lift?
Many people tend to remain discontent with their flat buttocks that lack shape. While a good diet and exercise can do wonders for toning the muscles as well as helping to achieve healthy body weight, they may still not get those desired outcomes. This is when the role of BBL plastic surgery comes into action that adds volume to and enhances the shape of the butts.
You might consider a Brazilian butt to:
Uplift the appearance of your lower body

Dwindle fat pockets on your hips, thighs or belly

Give the buttocks an aesthetically pleasing shape

Ensure that clothes fit in more attractively
Who Is a Candidate for a Bbl?
BBL is in trend contemporarily and more and more women are interested to know more about the procedure to gain its enthralling perks. You can be a good candidate for a BBL if you:
Are looking for a buttock enhancement without implants

Have sufficient fat in other areas that can be transferred to the buttocks

Agree to ditch sitting and sleeping on your butt for consecutive 8 weeks post the surgery

Wish to have larger or more round-appearing buttocks

Are in the pink of your health.
Choosing a Cosmetic Surgeon
Brazilian butt lift surgery is indeed a convoluted procedure that requires the skill set of a professional possessing extensive training and experience in fat transfer techniques. It is imperative to highlight here that not every doctor in the field of cosmetic surgery receives this training. Hence, it is paramount that you have religiously done your homework before relying on the services of a surgeon.
You may ask for their experience in the field along with meticulously going through their previous work. Be sure to have a glance at before and after photos of the previous patients which will give you an idea about their aesthetic style.
What Is the Recovery Period After Your Surgery?
After the surgery, you will not be allowed to sit and sleep directly on your buttocks for almost 2 weeks. While instances of enduring pain are highly unlikely, even if they do happen can be readily controlled with the aid of medications!
And in the recovery period, you will essentially have to sleep on your stomach or side. Additionally, you must avoid sitting on your butt for 6 weeks or the period instructed by your doctor. Normal activities are likely to resume post 6 weeks.
What to Expect After Brazilian Butt Lift?
As stated above, it takes close to 6 weeks to recover from BBL surgery. During this period, you are likely to experience:
Fluid drainage

Conspicuous swelling and bruising

A significant cut down in mobility & independence except for using the toilet

Localized pain at incisions that can be controlled with medications

Hot flashes
How to Make Your Surgery Recovery Journey More Comfortable?
Apart from avoiding sitting and slumbering directly on your buttocks, you need to pay special heed to the set of instructions laid down by your immediate doctor. If you overlook this, you won't achieve the results you want from the surgery.
What's more, you will also be recommended to wear a compression garment over the areas you had liposuction. Make sure you do that! This helps in speeding the healing process and also prevents pressure on the newly inserted fat cells.
And at the same time, consider procuring these products only from an authentic brand. This will set the seal that you relish ineffable experience when employing them.
Which Brand to Trust for All Your Compression Garments Requirements?
To make your search easy by connecting you with a reliable label, Brobe gets you covered. Ensuring quality, all the products are available for grabs at a price to suit your pocket.
At Brobe, we aim to help you manage the drains and reduce your pain, helping you feel calm and secure. In other words: the intent is to make your surgery recovery journey more comfortable.