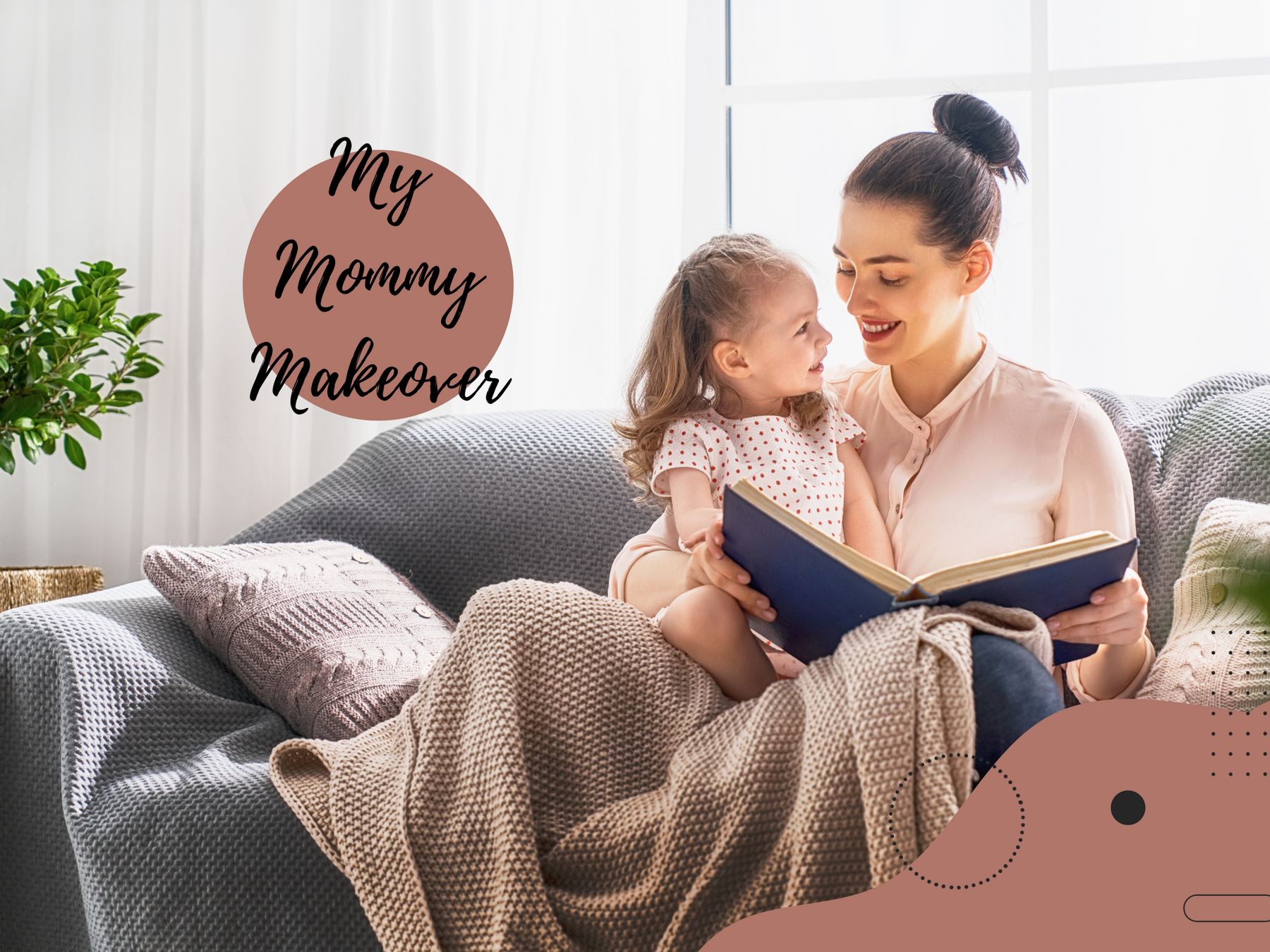 Preparing for My Mommy Makeover Surgery Recovery
Let's kick this blog post off first and foremost by saying moms sacrifice so much for their children, if you (or the mom in your life) is considering a cosmetic procedure, support her decision. The body changes so much during childbirth and after and despite so much hard work in the gym or in the kitchen, sometimes you need a lil extra help, and that help may come in the form of a mommy makeover.
Our friend Steph was gracious enough to share her mommy makeover story with us, so that you could be better prepared, should you decide it's for you.
Steph had a tummy tuck and breast augmentation with a lift, "I had my mommy makeover in 2014 when I was 38 years old." 
"I had a very weak core which was causing a lot of back pain, and frankly, my stomach looked like a croissant! I figured I'd add on a boob job while I was going under to maximize the opportunity while getting surgery."
To prepare, Steph had been eating healthy, and as it came closer to surgery time, she lined up help with the kids. Her mom came to stay with her family following surgery, "I also cleaned up around the house as much as I could before surgery, and thankfully so because I really was unable to do things around the house afterwards."
In addition to cleaning the house "like crazy" Steph said, "I went grocery shopping, I had meals listed that were good for recovery, and had everything I needed in close proximity to me."
Managing post-op drains
Ask your surgeon in advance if you'll need JP Drains, aka post-op drains, and then make sure you're prepared with products to hold those drains and equip yourself and your surgery recovery care team with information on caring for those drains. 
Steph had her post op drains in for four weeks, "My mom had to help me wash my hair, she and my husband also helped me empty my drains. I made sure ahead of time that they knew how intimately they'd have to help me!" 
"I slept in an oversized chair because I couldn't lay down on the bed," Steph said she had to walk hunched over for quite a while after surgery.
Clothing that didn't have to go over her head was a must, which is exactly why we created the Brobe so you can just slip into it and recover comfortably, while having a garment that can carry your drains. 
By about the six week mark, Steph was able to get around much easier and sit up straight. 
Overall Steph said she's happy with her Mommy Makeover results, but does advise anyone considering a mommy makeover to understand that breast implants eventually need to be replaced. 
She also recommends getting into shape, whatever that looks like for you individually. 
How to support a friend having a Mommy Makeover
"Check in!" A simple phone call, and offer of support goes a long way if you have a friend undergoing a mommy makeover. Sometimes dropping off a meal, or a grocery bag full of healthy easy snacks is much appreciated. 

Brobe products can help you prepare for surgery recovery
The Brobe Mommy Makeover Bundle has multiple products that will help you recovery from your surgery. The Brobe Surgery Recovery Robe has interior pockets to hold your post op drains, and the buttery soft fabric will not irritate your incisions. The fabric is also sturdy enough to hold the weight of your drains, while giving you a cinched waist that is flattering should you have company over while you're recovering from surgery. 
Also included in the Mommy Makeover Surgery Recovery Bundle is the Post Surgical Drain Belt, the Pocketed Pillow with Gel Pack plus two additional gel packs that can be heated up or frozen. It also comes with our abdominal compression belly band that is usually required during tummy tuck surgery recovery.
All of the Brobe Surgery Recovery Products also make great gifts for anyone undergoing surgery. You can opt for gift wrapping and include a personalized note upon checkout. 
Feel free to use the chat feature on our website if you have any questions.