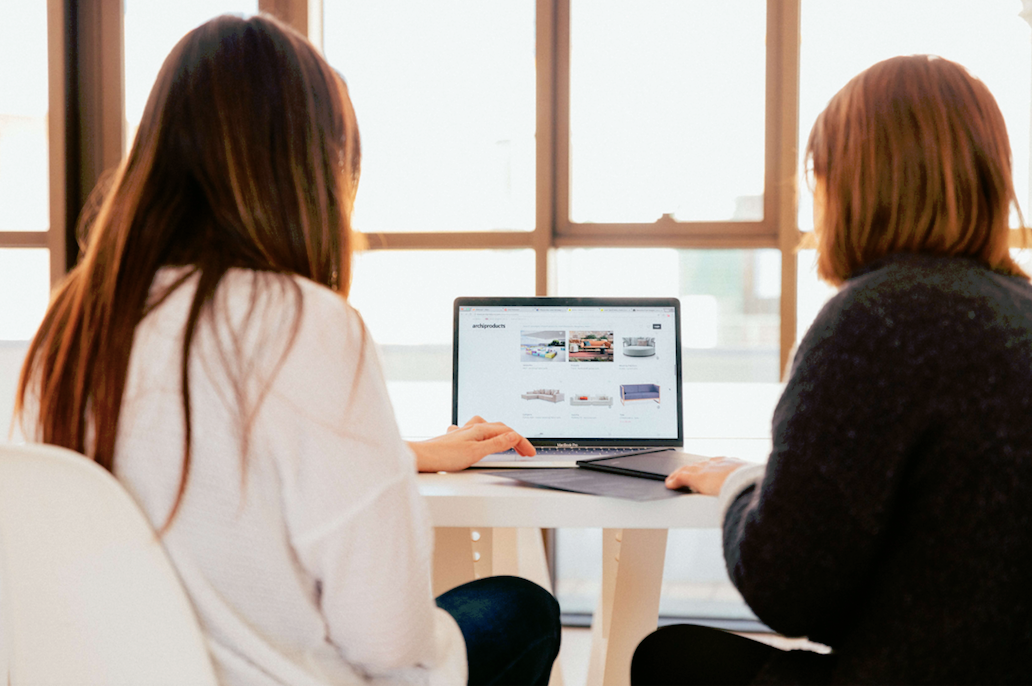 Resources and Services for Women Fighting Breast Cancer
When you're battling breast cancer, it's not out of the ordinary to need to ask for help now and again. You're going to have a lot going on in your life and there are times when it's okay to accept that you can't do it all. Luckily there are plenty of support groups and resources out there to help you with all the little things that might come up along the way. Take advantage of them! 
We've rounded up a group of some of our favorite resources for a variety of needs. Have suggestions we can add to the list? Let us know in the comments! 
Cancercare.org 
Cancercare.org provides information and resources for counseling, support groups, education, and financial assistance. They have a mixture of online and local events that support patients, caregivers, and their families in a wide variety of ways.
American Cancer Society Road to Recovery
Get a ride to treatment when you need it. You might not always have a ride to treatment or feel up to driving. The American Cancer Society Road To Recovery program provides transportation to and from treatment for individuals who can't get there on their own. The program is volunteer supported, so if you know someone who can help out with rides, send them some information! 
American Cancer Society Caregiver Guide 
Take care of your caregiver with the American Cancer Society's Caregiver resources. While a cancer diagnosis affects the patient most directly, those who help them through their journey also experience a drastic change in lifestyle and plans for the future. The Caregiver Resource Guide can help caregivers better understand what their loved one is going through, learn how to care for themselves throughout their loved one's treatment, and develop skills for coping and caring.
Susan G. Komen Prescription Assistance
Paying for prescription medications throughout treatment can quickly turn into an extremely costly burden for you and your family. Susan G. Komen has a great list of prescription assistance resources listed on their website for your use to help alleviate some of the financial burden. 
In some areas, like Austin, TX, Susan G. Komen will even offer discount prescription cards to help lower the cost of needed medications. You can reach out to your local Susan G. Komen branch to see if this benefit is available in your area. 
Cleaning for a Reason
When you're dealing with the hundreds of inconveniences that come with a cancer diagnosis, the last thing on your mind is cleaning. Having a clean home can reduce stress and help ensure that you feel comfortable and relaxed throughout treatment and recovery. Cleaning for a Reason provides cost-free cleaning services for cancer patients so they can focus on what's most important: recovering and spending time with friends and family. 
Look Good Feel Better
Throughout cancer treatment, many women go through periods of time where they don't feel their best. They lose their hair, chemo takes it's toll, and they find themselves feeling insecure about their appearance as they get used to their new look. Look Good Feel Better provides services to help women feel AND look their best by teaching techniques to manage the appearance-related side effects of cancer treatment.
The program includes lessons on skin and nail care, cosmetics, wigs and turbans, accessories and styling. Their mission is to help people with cancer find some normalcy in a life that is by no means normal.
Cancer Support Community 
When you're going through a cancer diagnosis it can feel like no one in the world can possibly understand what you're going through. Sometimes the best thing you can do is talk to someone about where your head is at. Cancer Support Community helps connect patients and caregivers with online and local support resources to help with the mental and emotional struggles that come with the territory. They even have a free helpline and online chat you can contact to speak with a licensed mental health professional.  
Cuts Against Cancer 
Losing your hair during cancer treatment can make you feel like a different version of yourself. While many women choose to wear their bald look proudly (and we always applaud that!), it's also okay to want to blend in and not feel 'different' sometimes. Cuts Against Cancer recognizes this need and works to provide cost-free medical wigs and hair prosthesis to those who can't afford to purchase these materials on their own. 
Bright Pink 
If you have children or close family members who are realizing they might be at an increased hereditary risk after your breast cancer diagnosis, Bright Pink can be a great place to start the conversation about genetic mutations and family risk.
They have a risk calculator, tons of educational resources, and will even help you get set up with a local genetic counselor or peer mentor to help throughout your exploration. If there is more than one case of breast cancer within immediate relatives, there's an increased chance that a genetic mutation exists and could be a threat to others in your family. Bright Pink is a great resource for demystifying hereditary risk and helping kickstart prevention and early detection for your loved ones. 
Other links that you may find helpful: