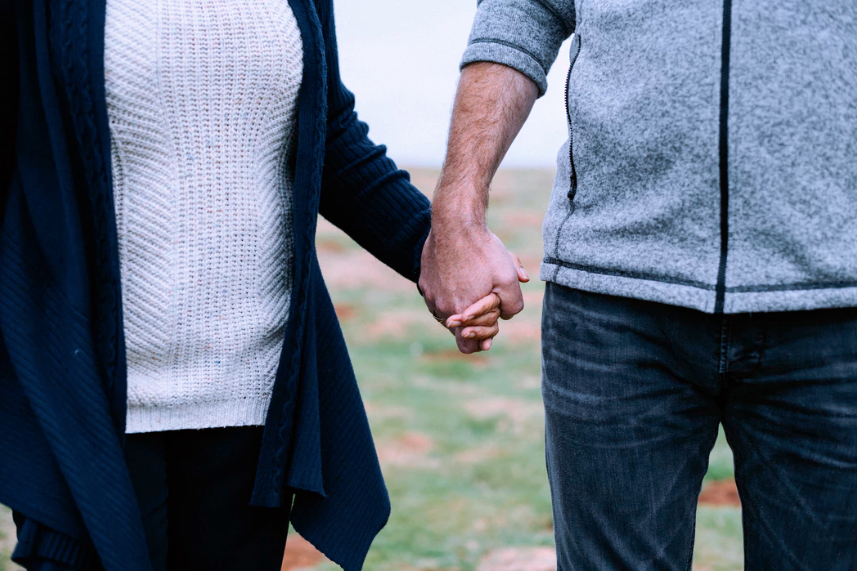 The Comprehensive Guide to Being a Caregiver
When someone you love is going through a complicated medical diagnosis, acting as the sole caregiver can be a taxing job. Everyday tasks that were once simple become lower priority as you become responsible for helping with transportation to and from treatment, picking up prescriptions, lending emotional support, and more. 
Throughout this time it's important to also ensure you're taking care of yourself. We've put together a guide to help you get started as you learn to navigate the ins and outs of acting as a caregiver. 
Understand what they're going through 
It's impossible for someone who has never gone through a serious diagnosis to truly understand what their loved one is going through. But that doesn't mean that they can't try their hardest to listen, understand, and offer support. 
Listening and using open and honest communication will be vital during your time as a caregiver. A few tips for good communication and listening: 
Repeat back what your loved one said to make sure you understand and to show you're listening. Example: "So if I'm understanding correctly, you're feeling stressed and anxious because you don't know how you'll be able to continue funding your treatment?" 
Use "I" statements instead of "you" statements. Example: say "I'm finding it hard to make time for myself to relax and I need help" instead of "You never help when I ask!"
Try to remember both parties' emotions. There may be times when your loved one takes our their anger and frustration on you. Listen, be there, and help them find a healthier way to express these fears and concerns to you. 
Ask for help 
Helping someone through a serious diagnosis isn't something any of us are trained to do or prepared for. And it's not always possible to do it all alone either, especially if you have young children who also rely on you as a caretaker.  
Don't be afraid to ask your friends and family for help when you need it, or to take advantage of resources provided by your loved one's medical facility or local organizations. 
Take advantage of resources 
There are so many tools out there for patients and their caretakers. We put together a list of resources we love, but there are others out there that can provide insight into everything from dealing with emotional stress, finding assistance to help with the costs of childcare and prescription costs, and even transportation to and from appointments if you're not available to take your loved one yourself. 
If you have a specific need that you think could be alleviated with a little help, do a quick Google search and see if there is an organization that can help. Chances are, there is!
Take care of yourself
You can't take care of anyone else if you don't take care of yourself first. That's the golden rule of being a caregiver and one you should check in with yourself about regularly. 
During this time, it will be easy to get lost in the needs of your loved one. You'll need to make a conscious effort to take care of yourself, too. Find time to do things you enjoy and that help you destress. Don't hesitate to talk to a professional if you find yourself struggling with your loved one's diagnosis or the stress put on your life as a caregiver.
No one plans for this to be part of their life. And just as your loved one will struggle with feelings of resentment and unfairness towards their situation, it's not wrong of you to sometimes feel the same way and mourn the way life you had planned to have. There are entire groups and alliances made for people who have gone through the same thing. Know that you're not alone, and that there are resources out there to help you get through it.  
Finances
Whether you're caring for a spouse, parent, sibling, or close friend, finances are going to have to be one of the early conversations you have.
Will your loved one need to cut back to make ends meet? Will you need to bring on additional help to cover the costs of treatment? Will you, as a caregiver, be able to maintain your full-time job while providing care?
Have a discussion with the patient, the medical facility's finance department, and the patient's insurance company to set expectations and plan ahead. 
In some states, caregivers are even able to get compensation for taking care of a loved one. You can contact you local Medicaid office to find out if you're eligible. 
Making medical decisions 
There may be times when you're required to make medical decisions for your loved one based on the severity of their condition. Some common questions that arise may be: 
Q. What situations are serious enough to call the doctor after hours?
A. Depending on the condition, the answer to this question can vary. The best option is to ask your loved one's healthcare provide up front what symptoms you should act immediately upon and which are more common. 
Q. What if the patient won't take care of themselves?
A. You should establish early on which tasks your loved one is able to complete on their own and which they need help with. It's important to remember that this might change as their condition improves or worsens. It's typically recommended to have your loved one maintain as much independence as possible to help with their emotional state, and open up time for the caregiver to tackle bigger tasks. 

If the required tasks you're helping with become too taxing, it might be time to consider bringing on paid help to lighten the load. 


Q. What if my loved one gets to a point where they can't make medical decisions for themselves? 
A. If you know that your loved one's condition is likely to continue worsening, it may be necessary to establish a durable power of attorney. This will allow the patient to designate someone to make decisions regarding their medical care if they reach a point where they are unable to do so themselves. Speak with the medical staff at your healthcare facility for guidance on getting this process started.