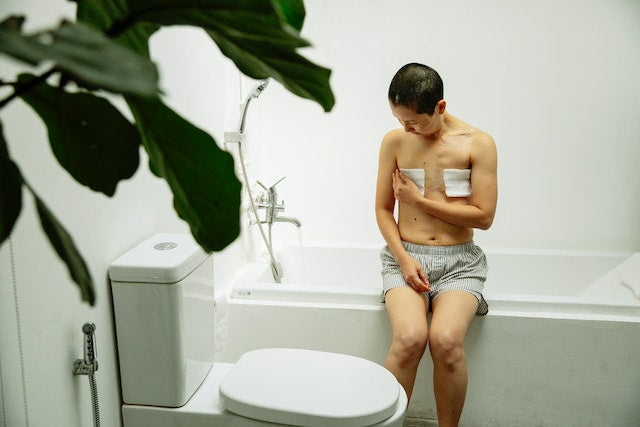 Everything About Breast Reconstruction Surgery You Would Like to Know
Breast reconstruction surgery is a technique to restore one or both breasts to near-normal shape, appearance and size after a mastectomy or lumpectomy. There are several ways to accomplish this surgery. Some procedures use implants and others may use tissue from the body to form a breast.
This modality to recreate breasts can happen right after breast cancer surgery or can be performed months or years later. The complete procedure may take place through multiple surgeries over several stages.
What to Expect After Breast Reconstruction Surgery?
It's pivotal that you have an idea of what to expect after the reconstruction surgery to rebuild your breasts, entailing the possible risks and side effects. You will also be curious to know about the recovery time. Well, we shall cover these topics in detail through this article. So, stay tuned along with us!
Possible Risks During and After Reconstruction Surgery?
Any type of surgery involves some kind of risk and the modality of "reconstruction" is no exception. After the surgery, you are likely to experience:
Problems with the anesthesia

Bleeding

Fluid drainage

Swelling

Bruising

General discomfort

Hot flashes

Dwindled mobility & independence

Extreme tiredness

Wound healing problems
Risks of Developing an Infection
Once again, the risk of developing an infection is always there as is the case with any type of surgery. It usually takes place in the first couple of weeks after the operation.
If you have an implant, the professional might remove it until the infection vanquishes. In such cases, a new implant can be considered to be put in at a later stage. And if you have a tissue flap, the immediate need of the hour is surgery to clean the wound.
Alongside this, it is paramount to embrace the set of guidelines advised by your breast reconstruction surgeon. Overlooking them certainly increases the risk of developing an infection after surgery.
Additional Risks for Women Who Are Habitual Smokers
For women who smoke, they must pay heed to this vital info: tobacco is notorious for narrowing blood vessels and significantly diminishing the supply of blood, nutrients and oxygen to tissues. Smoking plays a deterrent in normal healing and is linked to increasing the chances of wound complications.
As a result, this might cause possible conspicuous scars along with a longer recovery time. Sometimes, the problem may aggravate to an extent that an additional operation may be required. Hence, you will be asked to quit smoking a few weeks or months before the breast reconstruction surgery.
Recovering After Reconstruction Surgery
Recovery from surgery typically depends on the type of reconstruction you have. If you had an implant procedure, you are likely to feel tired or sore for a week or two.
On the other hand, if you underwent flap surgery, the recovery period might take longer. Accordingly, you will be able to go back home from the hospital within a few days.
It is also important to highlight here that you might be discharged with a drain or drains in place, which is essentially a small tube put in the wound serving the purpose of garnering extra fluid from the surgery site while it heals. And before leaving the hospital, you will be guided on how to effectively clean these drains.
You will be called back to the hospital to get these drains removed, which will be decided by your doctor based on how much fluid is getting collected each day. It is vital that you strictly adhere to the instructions on the wound and drain care.
Additionally, you also need to wear special garments that help in speeding up the recovery process. You will be enlightened about them by the hospital authorities and staff. Any kind of confusion shall be cleared there and then.
Getting Back to Normal
Most women are likely to begin their normal routine within a period of 6 to 8 weeks. This duration can further curtail if implants are used without flaps. Plus, you need to keep the following things in mind:
Some kinds of reconstruction surgery do not restore normal feelings to your breasts; however, in most cases, some kind of feeling is eventually realized with time.

For bruising and swelling to completely vanish, it may take up to 6 to 8 weeks. So, you need to be patient during this period.

Tissues may take as long as 1 to 2 years to completely heal.

You will essentially need to ditch strenuous exercises at the beginning. Confirm with your doctor, when you can start with them.

The doctor's advice will be on wearing comfortable clothes as you recover. So, it is pivotal to ask your doctor when you can wear regular bras and other clothing.
How Can Brobe Products Help in the Path of Your Recovery?
As already discussed above, you are likely to experience fluid drainage, swelling, bruising, and localized pain at incisions after the surgery. To help you in this critical time, our range of products gets you covered. They will aid in reducing your pain, helping you feel calm, secure, and in control as you recover.