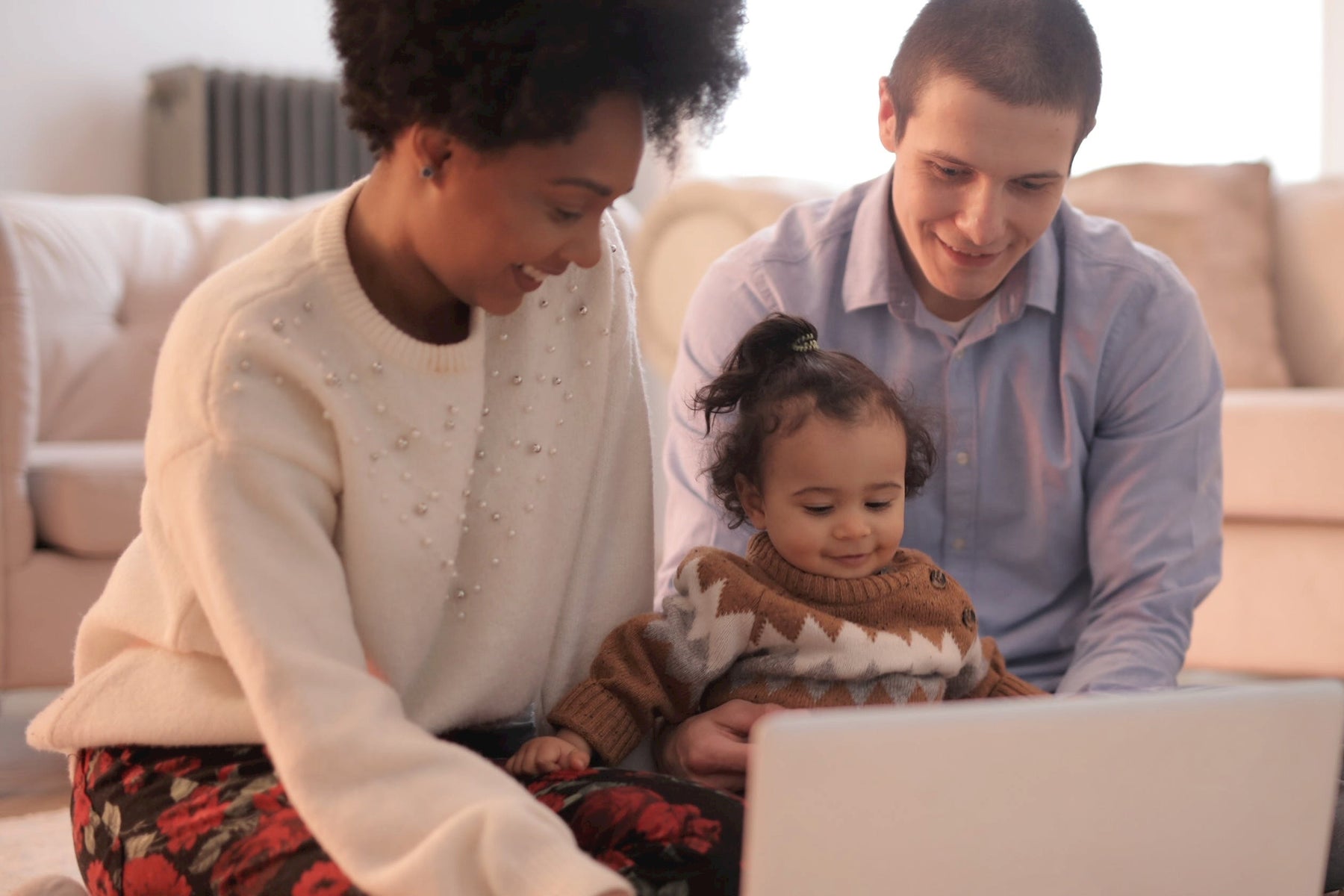 Where Families of Children with Cancer Can Find Support
Cancer's reach stretches far beyond those who are diagnosed. It also has a major impact on the family and friends of patients— especially parents of young children facing the disease. On top of tending to normal parenting and life duties, parents have to juggle doctors appointments, treatments, worry and anxieties, and a little one who needs a lot of extra love and comfort. 
It's only natural to feel overwhelmed with it all. Luckily, there are many ways parents in this position can find support, advice, and a community to uplift them. We rounded up some of the best places to find these resources, and to give you some first-hand insight, Brobe spoke to Sharon Barbosa. Sharon's son, Finn, was diagnosed with anaplastic ependymoma at only 20 months old. 
Where parents of children with cancer can find support
There are so many places that parents can find support, especially online. Here are some of the best resources to look for.
Social media groups 
Particularly in the age of COVID-19, social media has become a huge resource and place of support for parents. Online, time and distance are not an issue. No matter where you are in the world and no matter what time it is, odds are, someone is always awake who you can connect with. Some may have already walked in your shoes and some may still be on a similar journey as you. 
"Without some of the support from my online mamas and papas, I would be lost," Sharon says. "It's always hardest when Finn falls asleep at night, so being able to chat with other moms and dads also having those moments saves me from falling into a dark moment."
Facebook and Instagram are the two platforms where you can find groups and individuals who are willing to lend an ear or a (virtual) hand. There are Facebook groups dedicated to parents of childhood cancer, as well as numerous Instagram accounts that offer stories, support, and inspiration.
Having someone there who has felt the same range of emotions that parents experience while going through this can be beneficial. "Friends and family have been wonderful, but if you haven't gone through this, that level of understanding isn't there," Sharon explains. 
Brobe has experienced firsthand the reach that social media has. It has played a major role in our Brobe Give Back Program, which allows people to donate Elliott Superhero Robes to children like Finn. Parents have been tagging each other in our posts, bringing to our attention little ones who could benefit from the product. For more information on the Brobe Give Back Program, be sure to read the section at the end of this article.
Social workers
We asked Sharon what advice she'd give to parents in the same shoes and one thing she said was, "Stay social, even in a COVID world. Utilize those Zoom meetings and speak with your social worker."
You will likely be connected to a social worker through your oncologist or pediatric hospital. These trained folks help patients and their families cope with the social and emotional aspects of diagnosis and treatment. They can help parents figure out things like health insurance coverage, entitlements, and community resources available to them. 
Many times, social workers will also lead support groups or provide counseling services to individuals. They can also put you in contact with other local resources in your area.  
Other online resources
Aside from social media, there is a wealth of resources online that you can utilize. Organizations like the American Childhood Cancer Organization have online peer support communities, as well as email support groups.
Other websites where you can find resources include:
In addition to these, you can likely find a number of organizations that are specific to your geographical location and type of cancer by doing a Google search or speaking to your social worker.
Staying positive in the face of adversity
Though he's already been through so much in his little life, Finn is the source of strength for his family. "This little boy has been through so much in just his two years, he could write a novel," Sharon says. "He was born a fighter, there is absolutely no doubt about that. He was meant to be in our lives, and I know God wanted us to be together because we needed him as much as he needed us." 
For those who may find themselves in a similar situation, Sharon reminds everyone to stay positive. "Miracles happen every day. Our children are going through this and they need us to be strong. Live in the moment— we were chosen for this job so know that you can do it!"  
Everyone's journey is different and special in its own way. 
"Don't beat yourself up. Take time to breathe and reflect on the amazing moments that are happening," she adds. "If you focus too much on the what-ifs, you're going to miss a lot of the beauty. Don't compare yourself to other families, even if the diagnosis is the same." 
If you would like to donate directly to Finn's family, they have a GoFundMe set up to help alleviate the financial burden associated with his medical expenses.
How you can help children like Finn and their families with Brobe Kids
At the end of 2020, we launched our first product geared towards children— the Elliott Superhero Robe. Like our signature Recovery Robe for adults, the Elliott Superhero Robe is specially designed for those undergoing treatment or recovering from surgery.
The robe has unique features like adjustable interior pockets that hold medical equipment and sleeves that snap up the arm for easy access to ports, etc during exams. The material is soft, cozy, and comes with two superhero capes, two matching doctor's caps and a superhero eye mask that we hope helps bring out the child's inner superhero.
With the Brobe Give Back Program, you can donate a Superhero Robe to a child undergoing treatment or recovering in a pediatric hospital. Children will receive the robe at no cost to their families. Our mission is to give children something that helps them navigate treatment with ease as well as recapture their fearlessness and joy. Your donation helps real kids, including Finn.
Finn and his Superhero Robe
Sharon says that the Elliott Superhero Robe has been amazing so far. "He can get that desperately needed rest without being woken up by a nurse or doctor," she notes. The sleeve snaps on the robe allow doctors to take blood pressure or other vitals without the need to completely undress.
The robe material helps him stay cozy in the hospital room. "It's hard to regulate the room temperatures at the hospital, so it's awesome that he can just wear it without a shirt. It's so soft and comfortable." And when Finn and his parents get to walk the halls, the robe is a hit. "Everyone always comments on his cape!" Sharon says. 

How to donate to the Brobe Give Back Program
Donating an Elliot Superhero Robe to a child battling cancer or a chronic illness is easy. Simply visit the Brobe Kids website and scroll to the "Give Back to a Child in Need" section or click here. If you would like to nominate a child that could benefit from a robe, email us at customerservice@thebrobe.com or send us a direct message on our Instagram.